How to Upgrade SSD of Macbook Air 2015 Model
upgrading SSD of macbook air 2015 model#
I will tell how you can upgrade storage of your Macbook air 2015 model.
I have recently upgraded my macbook air's ssd from 128 to 512GB. i will also list the parts i have used. it is very easy you just need the right tool and little guts, people mostly afraids that they will break their mac but trust me it is very easy.
you need some T series pentagonal screw drivers and one adapter for your new SSD, because the SSD available in market for normal PC's wont directly fit into the macbook. but there are some adapter's available in market which will do the job.
For storage i will recommend Samsung 970 evo plus which is DRAM enabled for sustained performance. but it is little expensive than Samsung 980 which is without DRAM.
you can choose any of the one i will post link for both . you just have to open your macbook's back cover and remove the ssd and attach new one with adapter and plug it into pcie slot, then close the back cover.
After adding new SSD you have to reinstall Mac Os from recovery partition which is already there. For that you need a strong internet connection becaues it will download around 10 - 15 gb of data.
To start it into recovery mode Press Command + Option + R and then press the power button. do not release the those three button.
it will show you apple booting icon then show the recovery screen like below.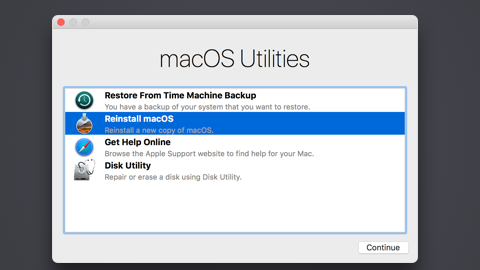 from the list of menu first select Disk Utility and from there select your SSD and create a partition on that.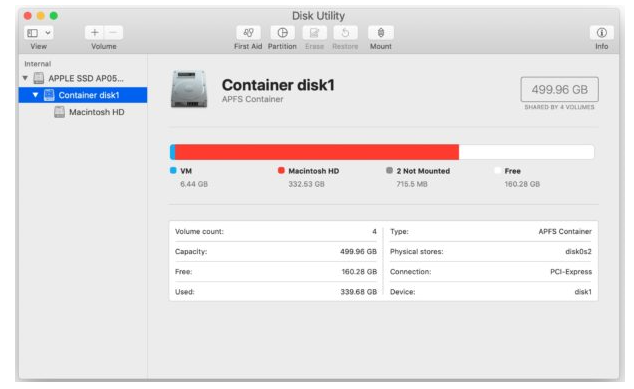 Partition should be APFS or Mac Os Journeld based on your recovery version it will show. you can choose any of the two. i will say choose APFS if it is there.
Now Close the Disk Utility you will see recovery screen again now select Reinstall macOS and select the partition you have created it will appear below and just follow the steps.
Rest other steps are very easy so m not going to talk about them.
If anyone face any problem they can comment i will try to help as much possible as i can.
comments powered by

Disqus